All of our candles are made from pure essential oils and should be covered in between uses to maximise the longevity of the scent. The candle can be covered once fully extinguished using the recycled paper lid provided.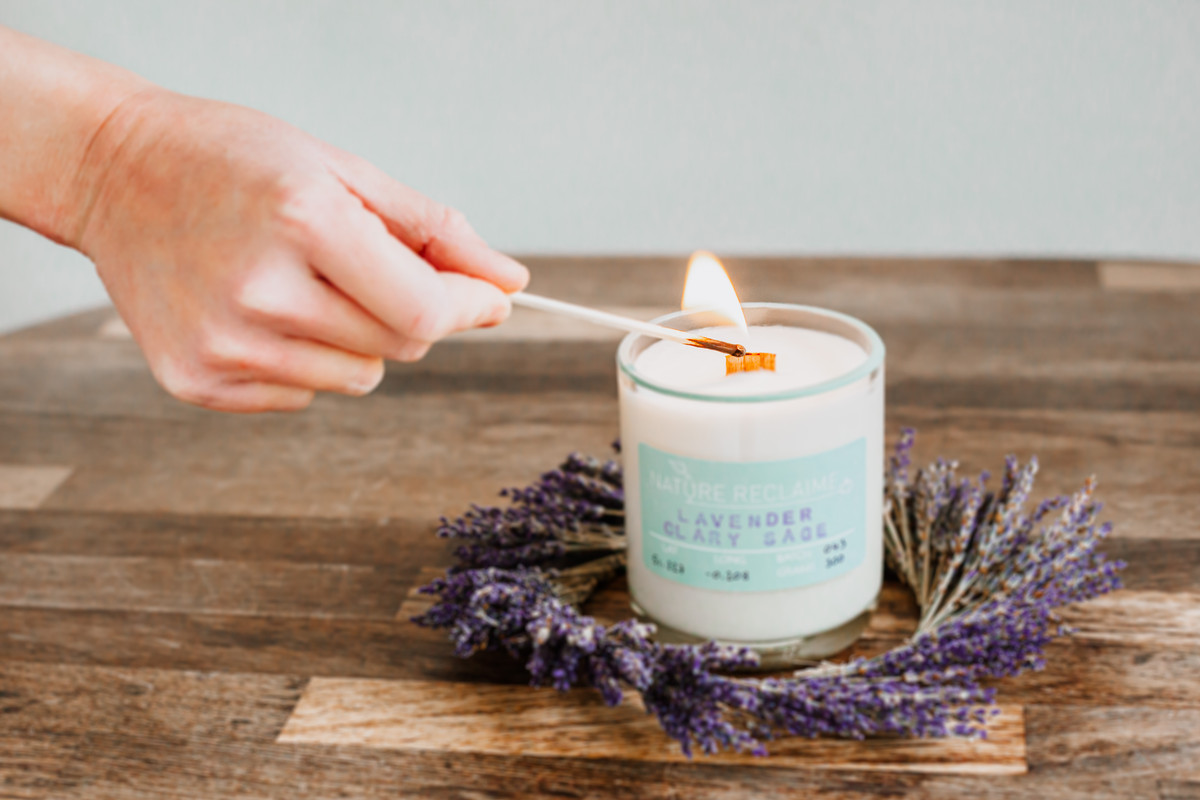 Our wooden wicks should burn down with the candle but can be easily trimmed with nail clippers if the flame gets too high, it is recommended to keep the wick at 5mm above the wax for optimal burn.
In the unlikely event that the glass should crack, as can happen to all glass when heated, please extinguish the flame and contact us to arrange return of the candle for a free of charge replacement.
As with all candles it is important not to leave them burning unattended and to only light on a level, fire-resistant surface.